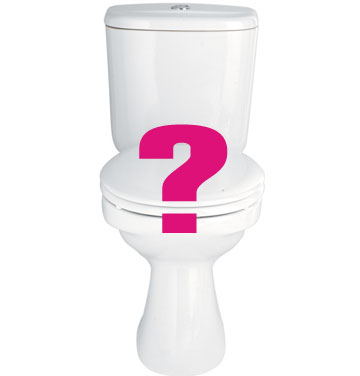 At the end of last week someone in the office broke the toilet seat. We are not certain of the cir­cum­stances but we believe this might have happened while they were having a massive shit.
It's got beyond a joke now so we are appealing to you, the Popjustice view­er­ship, to sort things out.
HOW THIS WORKS

1. You send us a toilet seat (standard Armitage Shanks-style fitting). The toilet seat must be accom­pan­ied by a receipt as proof that it is not 'pre-owned'.
2. You may customise or decorate the toilet seat in any way you see fit.

3. We will review every toilet seat we receive and, if the toilet seat has been submitted on behalf of a band or popular musical act, we will also review that artist's upcoming release. Yes this is payola. But desperate times call for desperate measures.
We will accept sub­mis­sions until 5pm next Wednesday.
Send your toilet seats to:
The Slightly Unsavoury Popjustice Toilet Seat Challenge
Popjustice
Unit 31
Chelsea Wharf
Lots Road
London SW10 0QJ
We look forward to receiving your entries.
(Is this the worst thing we have ever posted on Popjustice?)