So this card-shaped envelope arrived yesterday. Slightly unnerv­ingly it arrived at our home address but we are trying not to thnk too much about the rami­fic­a­tions of this.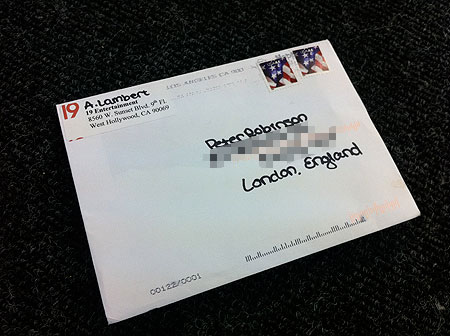 "That late arrival is slightly shoddy, Lambert," we thought. "Christmas was literally LAST YEAR."
But Lambo was one step ahead.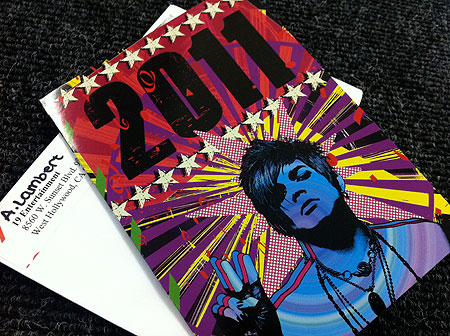 It's a New Year card! New Year cards are far better than Christmas ones. WELL DONE ADAM LAMBERT FOR REALISING THIS.
Let's see what 'bon mots' Adam has in store.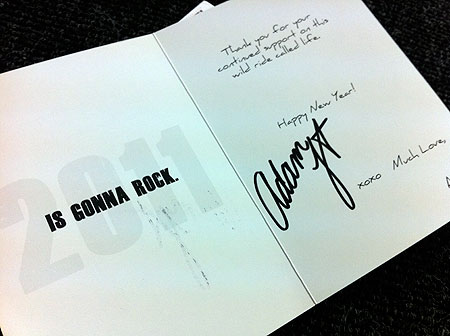 Adam we can assure you that 2011 is very much NOT going to 'rock' but we appre­ci­ate you thinking of Popjustice at this special time and wish you all the very best over the next twelve months.