Mindful that Mugwars was clearly getting out of hand, the team in charge of 'Jackie — The Album' have upped the ante further with their latest mas­ter­stroke, pictured here with Popjustice's office snowman.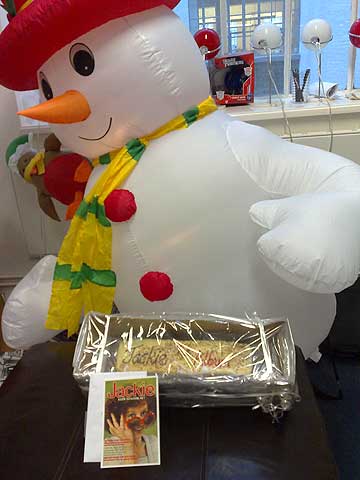 OMG — it's a 'Jackie — The Album' CAKE!!!
And look!
It's got the word 'bum' in it!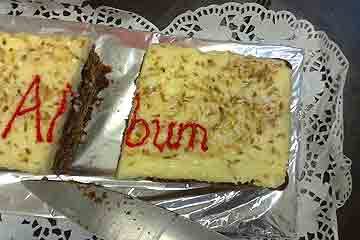 BUMCAKE!
Can Universal compete with this with some sort of non-mugular Housemartins item — or is it now their turn to admit that EMI's marketing depart­ment is better?