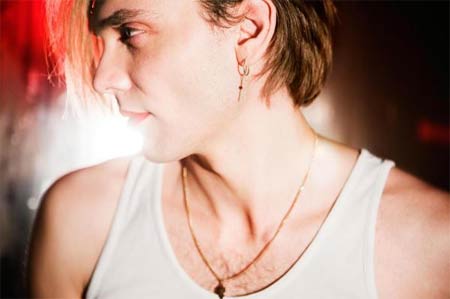 We've spent a con­sid­er­able amount of the last few weeks listening to 'Lost In The Call', the second album by Swedish singer Moto Boy. Its pre­de­cessor is one of our favour­ites in recent years and the latest col­lec­tion doesn't dis­ap­point, and he's put the whole thing on his website for free download.
We par­tic­u­larly like 'Early Grave'.
[donut audio=http://www.popjustice.com/audio/clips/earlygrave.mp3]
"You send me to an early grave
I don't mind, there is no life without you anyway
You bring me to an early end
That's alright, you're all I ever wanted anyway"
AMAZING.
Further reading:
Official site: http://www.motoboy.se
Download the album: http://www.motoboy.se/lost-in-the-call
Myspace: http://www.myspace.com/motoboymusic
Twitter: http://twitter.com/motoboymusic