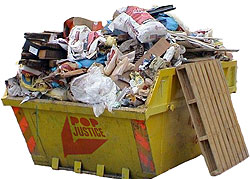 Hold onto your hats:
» Louis Walsh is very excited about John & Edward's move to Universal, saying "I know they still have a great career ahead of them". (BBC) Apparently the next single looks likely to be a cover (YES REALLY) of House Of Pain's 'Jump Around' (Holy Moly).
» A musician was thrown off a train for writing The Killers on a set list. (Mirror) This has been covered extens­ively in the last 24 hours and what hasn't been covered in suf­fi­cient depth is the fact that if someone is in a band called The Magic Mushrooms he should not only be banned from public transport but should also be arrested for crimes against bandnames.
» Gabriella Cilmi doesn't read reviews on blogs because they are sometimes negative. (Digital Spy)
» Illegal file­shar­ing could cost over 200 billion pounds by 2015, says a report of some descrip­tion. (BBC) The good news, however, is that this loss will largely be offset by the extra 187 billion pounds generated by fees of fly-by-night research teams and social media 'experts'.
» Fans may be surprised that Aston from JLS has shaved his head (MTV) — and if you think that's extreme wait until you see his scrotum.
» Dannii Minogue has not written her auto­bi­o­graphy yet but she's already chosen the cover. (Daily Mail)
» If you've been waiting to find out what Neil McCormick thinks of the Lady Gaga video your wait is finally over. (Telegraph)
» Sport news: Alicia Keys and Black Eyed Peas will perform at a concert opening the World Cup. (BBC) There really is going to be some terrible football-related music this summer. :(
And that's your lot.