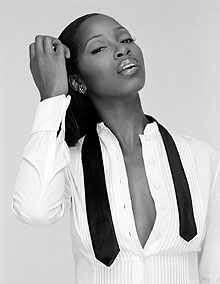 Following our reas­on­ably enthu­si­astic review last week, you can now listen to the new Jamelia single, 'Something About You', online.
To do that, click here.
Early feedback from the Popjustice Talk boards:
"This is a proper comeback single."
"I never would have guessed that Alesha and Jamelia would be sporting stronger songs than Janet, Justin, Christina and Beyonce."
"This will be all over radio like a rash, it's absurdly catchy and easy to listen to a … it all feels very Jamelia. I hope this is a huge smash for her."
"One of the best comebacks this year."
"This song is, simply put, amazing. I really think this song could work well over here in the States."
"It's so different to her other tracks — it's amazing."
"Instant smash."
"It may very well be the best comeback single by a pop act this year, at least this side of 'Maneater'."
But what does Victoria Newton think? Come on, woman, the country needs you!