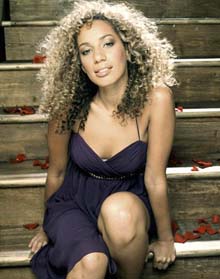 Listening to Radio One this morning, you may have heard a news report about Leona Lewis and her reaction to the news that she is the first British solo female to hit Number One in America for blah blah blah.

As the news­reader was intro­du­cing the clip we heard, in our heads, the phrase "it's just so amazing it's like a dream come true it's just incredible".

But what did Leona actually say?

[audio:leonanumberone.mp3]

Not far off.

You can listen to the whole interview by clicking 'Leona's reaction' here.