This morning we went to HMV to see what Mother's Day CDs might be on offer, but HMV was shut so we went to Sainsbury's instead.
Here's what we found in the chart rack.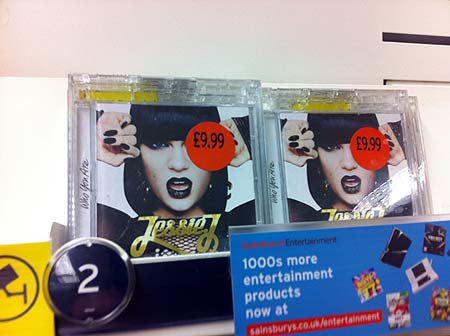 JESSIE J — 'WHO YOU ARE'
It's by a lady, so it's a great present for a lady. We par­tic­u­larly like the way the 'price tag' has been slapped right over Jessie J's face. Consumerism 1, Jessie J 0.
For
the mother who: is who she is but isn't sure whether it's alright to be who she is and needs some tips on self-esteem from an over-confident Brit School graduate.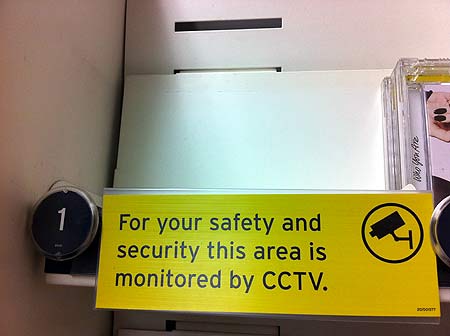 MYSTERIOUS BUT POPULAR ALBUM
This CD is so popular that it has sold out. Or maybe it is so popular because the artist respons­ible has them­selves 'sold out'. A little bit of cred­ib­il­ity-based satire, there, readers.
For
the mother who: is unlikely to be able to meet you in person on Sunday and will therefore not know that you did not, in fact, get her a present at all.
[EDIT: It has been suggested that Mysterious But Popular Album is probably the Mary Byrne one. WELL DONE MARY.]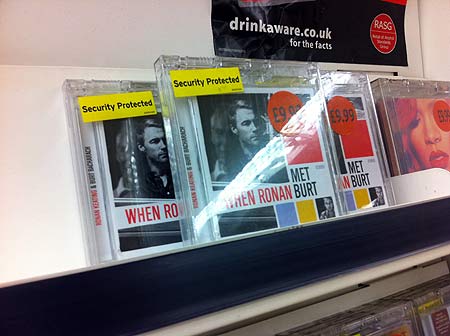 RONAN KEATING AND BURT BLOODY BACHARACH — 'WHEN RONAN MET BURT'
Imagine how many col­lab­or­a­tion requests Burt Bacharach gets every year. THIS IS THE ONE HE SAID YES TO.
For
the mother who: doesn't consider existing versions of 'I Just Don't Know What To Do With Myself', 'Make It Easy On Yourself' or 'Walk On By' to be sat­is­fact­ory, and wonders what they might sound like in the style of an unwelcome and unne­ces­sary Ronan Keating honkfest.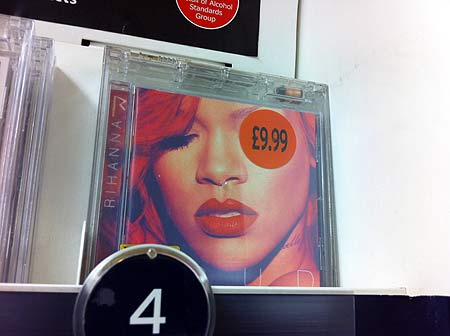 RIHANNA — 'LOUD'
Someone we follow on Twitter mentioned last night that this is being TV advert­ised as a great Mother's Day gift. Seems fair enough to us.
For
the mother who: feels good feeling bad, likes the smell of sex, is excited by chains and whips, etc.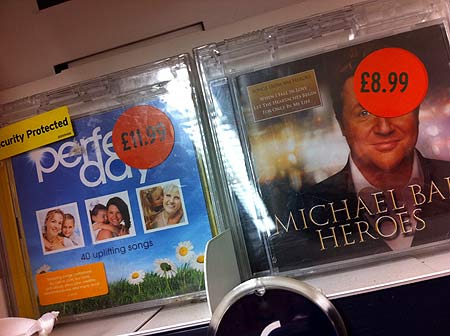 VARIOUS ARTISTS — 'PERFECT DAY'
A low-BPM col­lec­tion whose main theme seems to be 'plodding and unfor­tu­nate cover versions of supposed classics', including Il Divo covering 'Unchained Melody', Girls Aloud's 'I'll Stand By You' and Alexandra's 'Hallelujah'. Inclusion of Oleta Adams' 'Get Here' and Alfie Boe's 'Bring Him Home' suggests that this com­pil­a­tion was probably conceived as some sort of ludicrous 'inspir­a­tional com­pil­a­tion for wives and girl­friends of Our Brave Lads Overseas' effort before someone in search of an easy life decided to just chuck some daisies on the cover instead.
For the mother who: has been advised by doctors to avoid sudden movements, or simply doesn't like to get too excited.
MICHAEL BALL — 'HEROES'
Michael Ball sings some songs by people he likes or, for the sake of getting the right track­list­ing for a Mother's Day CD, is prepared to go on record pre­tend­ing to like.
For the mother who: likes what Michael Ball likes.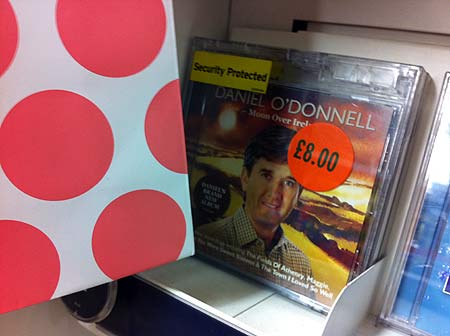 DANIEL O'DONNELL — 'MOON OVER IRELAND'
This col­lec­tion of tra­di­tional Irish songs is a cel­eb­ra­tion of DD's thirty years in 'the business'.
For the mother who: puts on the foam Guinness hat when she's drunk.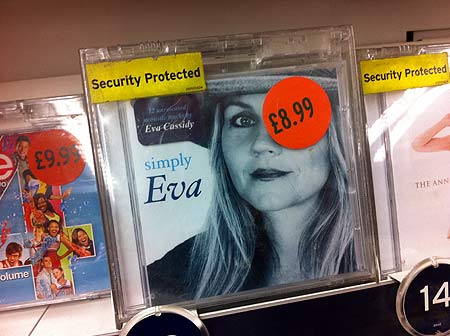 EVA CASSIDY — 'SIMPLY EVA'
Still dead. (WHY THE HELL IS THIS NOT CALLED '4EVA'?)
For the mother who: likes to wallow in misery. No it's fine, don't bother writing, don't bother calling. Just ignore her, she's fine, she's only YOUR MOTHER. Oh you'll miss her when she's gone you know. But that's fine, you just carry on with your life. It must be exciting, and it's okay that you never get in touch because you're so busy! Not so busy that you can't see your friends of course! And not so busy that you can't spend all that time on Twitter. But she under­stands. DON'T FEEL GUILTY. Your dad says hi by the way.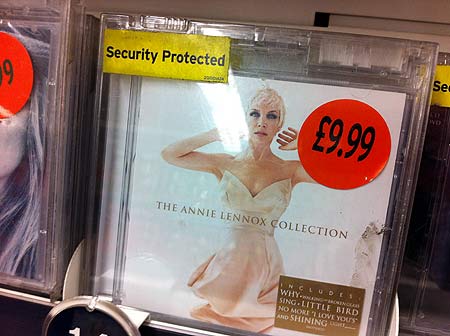 ANNIE LENNOX — 'THE ANNIE LENNOX COLLECTION'
First released in 2009, this oddly brief col­lec­tion seems to be back in the charts, or at least the Sainsbury's made up one, in time for Mother's Day 2011.
For the mother who: missed out on the chance to buy Annie's cover of Ash's 'Shining Light' when it was first avaiable.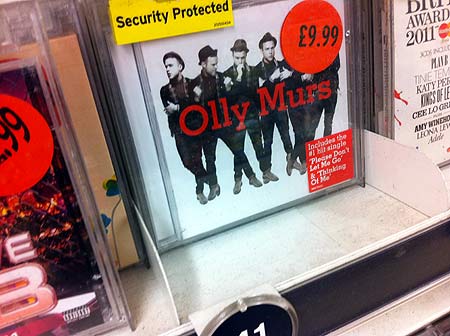 OLLY MURS — 'OLLY MURS'
Contains 'Thinking Of Me', the worst single of 2010.
For the mother who: disliked you as a child and whose painful psy­cho­lo­gical and perhaps physical abuse has left you deeply damaged as an adult, too afraid to confront the awful events of your early life and unable to express the contempt you have for your mother other than by present­ing her with an album by one of culture's most notorious bellends.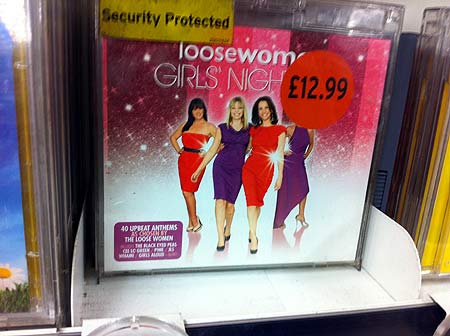 VARIOUS ARTISTS — 'LOOSE WOMEN: GIRLS' NIGHT OUT'
"The Loose Women presenters have chosen the tracks them­selves," the
album's promo blurb insists, "and annotated the booklet with the reasons
for their choices." DAMN YOU SAINSBURY'S SECURITY PROTECTED BOXES. DAMN
YOU FOR NOT ALLOWING US TO READ ABOUT WHY THE VAST MAJORITY OF THE
LOOSE WOMEN PRESENTERS' FAVOURITE SONGS ARE BY SONY ARTISTS.
For the mother who: likes songs by artists as diverse as those
signed to Columbia, Jive, RCA and Epic.
Well we hope you have found some use in this guide to what the music world has on offer for this year's mumfest. If you have any better ideas for albums mums might like, drop us a line @popjustice on Twitter.