httpv://www.youtube.com/watch?v=F4z_6BVqWuE

We literally abso­lutely properly love Joe McElderry on this year's X Factor.
He is a proper Pop Idol-type warbler in the Gareth/Gately mould, a slightly old fashioned (perhaps simply tra­di­tional) idea of a popstar from the days before you had to be either Leona Lewis or MGMT to be taken seriousl(Using these artists to illus­trate this point doesn't really work, subs please fix — Ed)
One of the best things about McEldo is the Special Relationship (not in the funny business sense obviously) he seems to be forming with mentor Cheryl Cole which is an extremely wonderful thing to behold and was par­tic­u­larly brilliant last night when (two minutes and forty four seconds into this clip) Cheryl and Joe instinct­ively responded almost identic­ally to news that Joe was through to next week.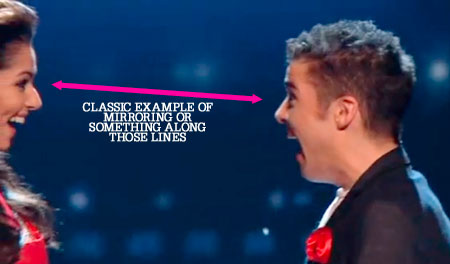 More amazing than that, however, is the soon to be legendary Joe McElderry 'head tilt'.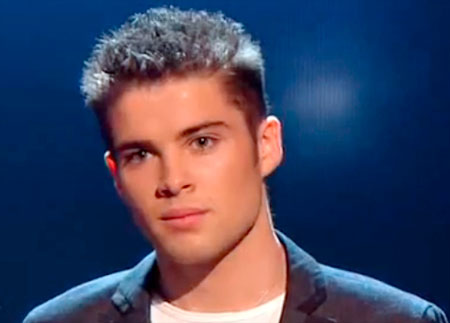 Thoughtful. Polite. Ready to listen, but also confident.
Also — and this is a crucial detail — the tilt works best at a precise ten degree angle.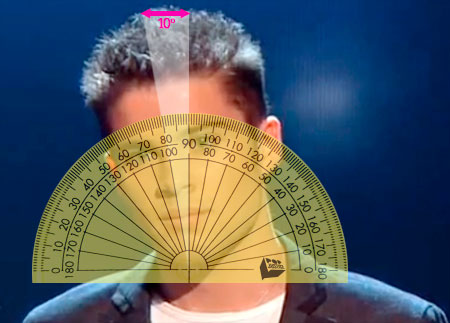 Subcultural car­to­graph­ers watch out: by Christmas the Joe McElderry Head Tilt will have permeated every youth tribe in the United Kingdom, dom­in­at­ing play­grounds, bus stops and branches of Nando's.
WE LOVE YOU JOE.