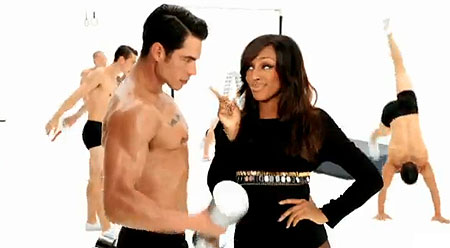 Disappointingly, given the mid-80s TV ad 'sound­scape' of the song itself the video for 'Don't Let Me Start Without You' doesn't discuss fruit drinks enjoyed in the Congo. Nor does it feature a talking monkey trying to sell a breakfast cereal that turns the milk chocol­atey. Nonetheless this is, in its own way, an era-defining pop­cul­tural artefact.

WATCH THIS AND GASP.

[youtube]oyBq21FtL1s[/youtube] We actually don't know what to say. This is a video that somehow manages to go beyond tra­di­tional ideas of good and bad and exists instead on a different plane where concepts of positive and negative no longer exist. Astonishing.