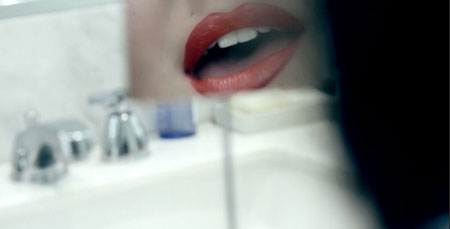 One of our favourite popstars, Marina & The Diamonds is BACK BACK BACK with a new song called 'Fear & Loathing'.

It's not a single — whatever 'single' really means these days — but it does lay the ground­work for a single.

Here is 'Fear & Loathing' in a video, and it's all tied up with the creation of a singer called Electra Heart. Electra is not an alter-ego. She's something else.

[youtube]9txg0XicoJ0[/youtube]

We spoke to Marina earlier this afternoon about what it's all about. And she said…

"Electra Heart is the anti­thesis of everything that I stand for. And the point of intro­du­cing her and building a whole concept around her is that she stands for the corrupt side of American ideology, and basically that's the cor­rup­tion of yourself. My worst fear — that's anyone's worst fear — is losing myself and becoming a vacuous person. And that happens a lot when you're very ambitious."

There's more where that came from — you can read the full interview here.