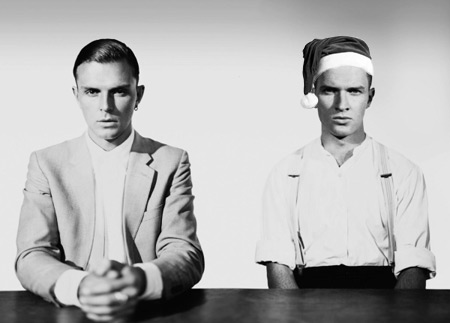 This morning we premiered Hurts' 'All I Want For Christmas Is New Year's Day' as today's Song Of The Day. With the song's bleak but optim­istic outlook ("I know there'll be tidings of joy this time next year but happiness has never felt so far away") it's a brilliant addition to the 'Happiness' album campaign.

Now there's a video!

[youtube]C5Nno9_Mptc[/youtube]We were hoping for something a bit more like this… [youtube]EtQEVDy46dk[/youtube]…but not to worry.