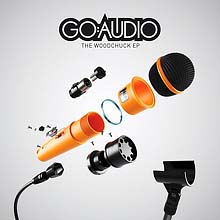 Since all anyone cares about this year is Adele we didn't bother naming anyone as 'tips for 2008'. We did however tip the ludicrously punc­tu­ated Go:Audio as a band worth watching in 2007.
Over 12 months later, the band formerly known as The Vacancy are about to release their first single – which is actually an EP so in some quarters won't be con­sidered a first single because EPs are released in the hope of gen­er­at­ing interest in a band and can later be sold by fans on eBay for ridicu­lous sums of money – and it is quite good.
'Woodchuck' harks to the glory days of Busted, McFly, Freefaller and Noise Next Door when boybands were making the move from being like A1 to where we are now – with boybands are like Pigeon Detectives instead.
Go:Audio have been touring with HelloGoodbye recently which would probably suggest that Go:Audio are taking them­selves rather seriously these days, although getting Frankmusik onboard to remix their best song 'Made Up Stories' (still amazing) might hints otherwise. You can listen to 'Made Up Stories' and other Go:Audio songs at their MySpace page.

Click here to watch the debut video by Go:Audio.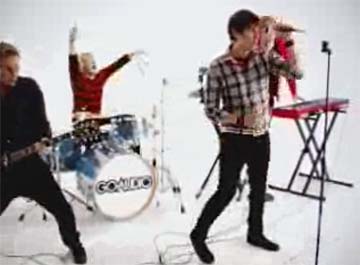 That was offi­cially a 'world exclusive'.