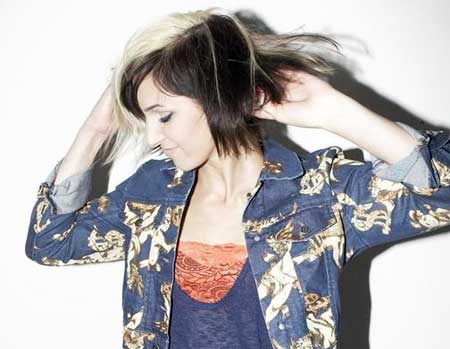 People whose opinions on music we tend to trust keep telling us Zarif is amazing. We think she's quite good, and perhaps even 'better than alright'. Certainly there's a song called 'Over' on her MySpace which is v likeable, and her single's fairly jolly.
We could probably do with con­vin­cing on the whole 'amazing' front, though, and for this reason we asked the lady herself to explain her amaz­ing­ness in the hope that this would offer a bit of per­spect­ive on ther whole thing.
Here is what she emailed over.
1. "Cos my first single (Let Me Back) is coming out on cassette! Never thought it would happen but the 'cassingle' is back!"

2. "Cos I write all my own songs and therefore must be taken seriously at all times. Obviously."

3. "Cos I have a DIY comic strip to entertain you with all my adventures."

4. "Cos I know the whole dance to Single Ladies and I'm not ashamed to admit it! (come on girls- uh oh oh…..)"

5. "Because I love Pop music, make Pop music, and 2009 is the year of Pop!"
Wasn't last year the year of pop? We lose track of these things, to be honest.