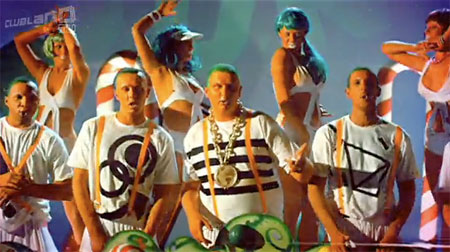 One thing we didn't get a chance to post last week was the finished version of the new Blackout Crew video. It features orange ladies, a chocolate river and, at the end, Willy Wonka having his car nicked.
httpv://www.youtube.com/watch?v=BKtUXVL-43Y

We're not sure that the track itself is up there with 'Dialled' but this…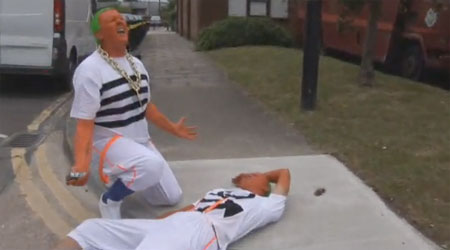 …is fast becoming, fag packet and all, one of our favourite pop images of 2009.