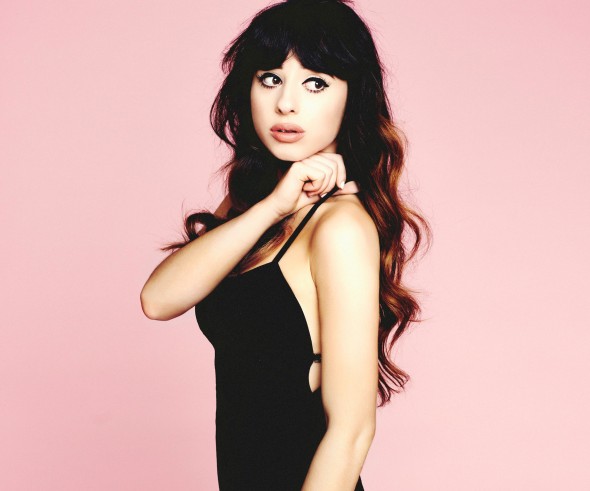 On Thursday, Popjustice editor Peter Robinson will be chairing a bound-to-be-excellent Q&A session with the mighty Foxes, and you can come along if you fancy.
It's happening in London (obviously) and here's what it's all about:
"Following her per­form­ance to launch the space on the 30th, Grammy award-winner Foxes will be running a mentoring workshop at the Glaceau vit­am­in­wa­ter shinebright studio on the 31st July to offer advice and inspir­a­tion for young creatives wanting to get ahead in the music industry. From music pro­duc­tion and writing to promotion and industry tips, Foxes will be on hand to help par­ti­cipants be the best they can be. Open for 7 weeks this summer, the shinebright studio will be providing creative people with a place to exhibit, create and be inspired. Glaceau vitaminwater's unique new pop up space will offer young creatives and entre­pren­eurs a range of exclusive oppor­tun­it­ies to work with and be inspired by some of the biggest names in the enter­tain­ment and creative industries."
We're giving away twenty (TWENTY) pairs of tickets for the event, which promises be both enter­tain­ing and inform­at­ive. To be honest it's probably just worth coming along to see Peter attempt­ing to manage a room full of people, an exper­i­ence that promises to be almost as hilarious as reading him write about himself in the third person.
If you'd like to come along on Thursday (it starts at 6pm) just drop an email to [email protected] by 5pm today — we'll let the winners know this evening.
You can find more inform­a­tion about the whole shinebright studio thing at www.shinebrightstudio.co.uk.