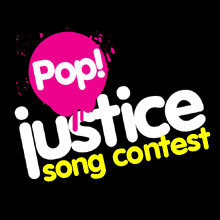 We are launching, today, the Popjustice Song Contest.
Your task is to write a song over the top of the Theme From Popjustice, which was written and produced by Xenomania.
The prize is:
1. Finish the song during a day at Xenomania Towers.
2. The finished song will be included on the forth­com­ing Popjustice com­pil­a­tion album, which is out later this year.
3. Get your own page on Popjustice so that the world can see how brilliant you are.
For full details, visit www.popjustice.com/songcontest.
(And if you're not a musician but you know somebody who is, let them know!)