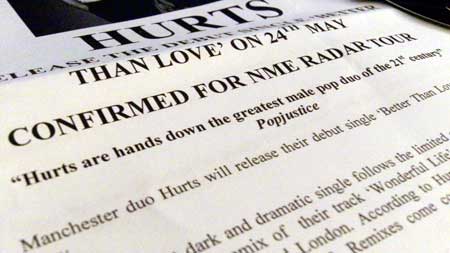 Every time we hear the Hurts single on the radio it seems to get a little bit better. This is good news because the first time we heard it it didn't make very much sense. Sense is now being made. Once again, readers, music is the winner.

'Wonderful Life', meanwhile, appears to be Number One in Cyprus.

How odd.

In other news, Theo and Adam shot the 'Better Than Love' video in Romania recently, and here's a behind the scenes 'film'.

[youtube]GV3CEiejQ2U[/youtube] Something tells us the video won't have much in common with this.