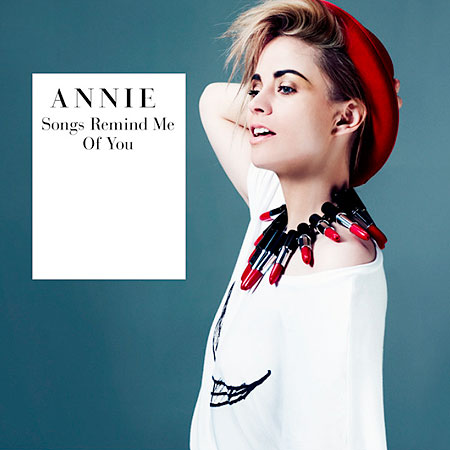 We first wrote about Annie's 'Songs Remind Me Of You' in 2006.
We wrote about it again in 2008, when it was about to be on Annie's second album.
Now we're writing about it again, and this time it's actually out for you to buy. (Guess what? It still sounds totally fresh and current and awesome.)
This is all further to our post last week about Annie's rejigged 'Don't Stop' being released — basically 'Songs Remind Me Of You' has made its way onto iTunes.
Key points:
1. OUT NOW
2. GOOD SONG
Here is why it is amazing.
[audio:anniesongs.mp3]
Here is where you can buy it. (iTunes link)