This morning, Leona Lewis has finally put online a lyric video for her v amazing new single 'Trouble'.
This is all very well, but what about the proper video?
Well, it has to meet four very strict requirements.
1. The song is about Leona being a right old bastard, so the video needs to convey some brooding and deep-rooted sense of brutal awfulness.
2. It needs to still have Leona in it.
3. If possible it needs to to play on or take into account things we already know about Leona and her life — it needs to con­vin­cingly argue that so far we have only seen the accept­able face of Leona, and that there's been something bad there, under­neath, all along.
4. Finally, it needs to avoid the usual bollocks of just having Leona arguing with some bought-in male model etc etc etc.
And so we present:
AN IDEA FOR THE LEONA LEWIS 'TROUBLE' VIDEO WHICH IF SHE ACTUALLY MADE IT WOULD BE A DEFINITE AWARD-WINNER
So. The video opens with Leona Lewis (for it is she!) browsing in Wickes, B&Q or similar. She's looking at the wood. Naturally she's doing this in a ludicrously over the top Roberto Cavalli frock. There are lots of shots of Leona asking for advice from people in Wickes, measuring stuff, trying to show what she has in mind by waving her hands around and so on. Just what is Leona up to?
This is followed by footage of Leona in a clapped out old truck, driving all her wood to a nearby field and banging nails into it.
As Leona builds whatever it is she's building, we also see clips of her visiting horses.
She visits big horses…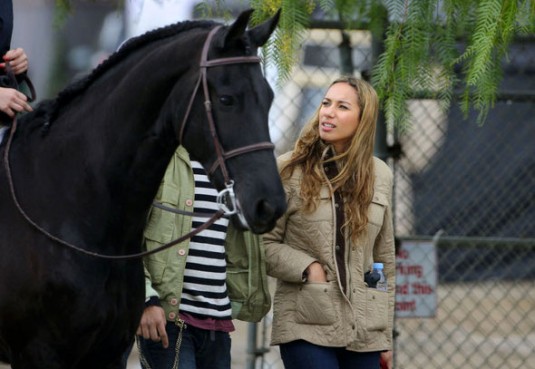 She visits small horses…
She visits REALLY small horses.
It quickly becomes obvious that Leona is rounding up poor homeless or under­priv­ileged horses.
We cut to the result of all Leona's hard work with the wood: a beautiful horse sanctuary.
And still, as the moody bleak darkness of the song continues to play in the back­ground, Leona continues rounding up unfor­tu­nate equine pals.
Rescuing them, really. That's what she's doing. Leona has built a rescue centre.
We cut back to the sanctuary. It's beautiful. A sanctuary for horses who were uncared-for, mar­gin­al­ised by an anti-horse society. Sun beams down.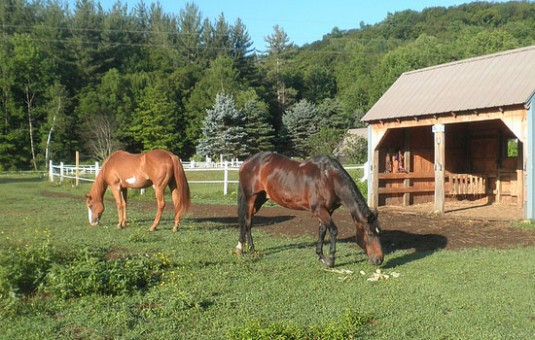 And then, in the song's final moments, the camera pulls out to give the full picture.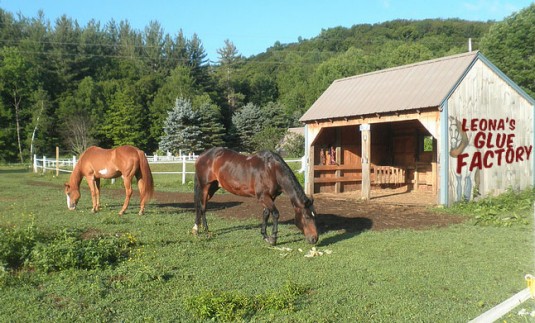 THE END.
No need to thank us, Syco. Don't send us any money, Simon Cowell. Send no flowers, Leona. Consider this a gift.