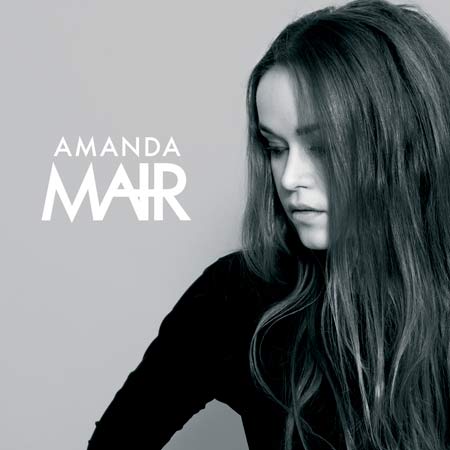 By now you will be well aware of our love for the music of quite young and extremely excellent Swedish 'songbird' Amanda Mair.

We listed her song 'Doubt', for example, at Number 6 on our Singles Of 2011 list. It felt a bit weird having it on the list because despite being available to buy in the UK (one of the 'rules' we set for the end of year list), it hadn't properly been given a big push. But we put it on the list anyway because it was/is really quite amazing.

WELL THERE IS A BIG PUSH 'A‑COMING' because they've just sorted out the proper UK release stuff for her (also very good) debut album. The album — produced by Philip from occa­sion­ally listen­able sort-of-pop outfit The Mary Onettes — has been out abroad for a few weeks but here is what you need to know about the UK release:

1. It's called 'Amanda Mair' and so is she. A classic pop double bluff.

2. It's out on June 11.

3.Labrador Records are releasing it.

4. That's literally it.

Amanda's 'people' are letting us give you one of the songs, 'Sense', as a free download. It won't change your life like some of her other songs will, but it will make your life slightly better. You can click the download button thing to download it, and then when it's out on April 9 you can, er, buy it.

Pleasant.

Here is the 'Sense' video in case you didn't notice it when it appeared online last month.

[youtube]EGOw2xGwveY[/youtube]

Basically Amanda Mair is good and it would be nice if you liked her as much as we do. There you go.