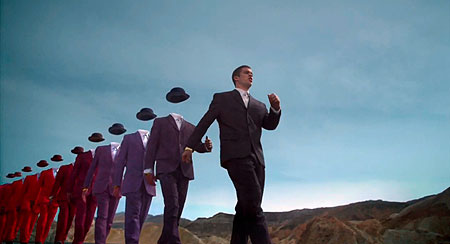 It's been some time since we wrote about Primary 1 — he was last on the Popjustice Almighty at the end of 2007, which is fucking ages ago by anyone's reckoning — but he's now got his arse in gear and the new single 'Princess' is a) brilliant and songy and ace and b) accom­pan­ied by an extraordin­ary video.

[youtube]d2PfaXfJN2c[/youtube] More bits and bobs (including a link to an album's worth of downloads) at Primary 1's official website while his MySpace is here.

Notes on the video
1. Walking in the road is not to be advised.
2. There were not actually any invisible men in this video — that bit's done with computers.
3. He's got a spring in his step HAS HE NOT.