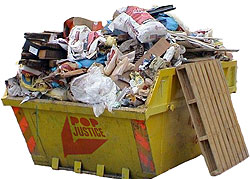 » Alice Cooper thinks Ke$ha "probably is The Devil." (Todayonline)
» "The music industry's number one com­ment­ator Jo Whiley" is quite a big fan of Adele. (Stylist)
» While Kelly Clarkson, meanwhile, is quite a big fan of Australian rugby players. (Herald Sun)
» Robbie Williams could never be a judge on The X Factor because he'd miss his dogs too much. (The Sun)
» Sky Ferreira seems to have found the travel companion from hell. (Twitter)
» Cher Lloyd thinks the gov­ern­ment should be doing more to stop online bullying. (BBC Newsbeat)
» According to this picture of Alexandra Burke, cupcakes mean more to her than music and singing. (Female First) Mind you she is a woman, right? You can't get enough of those cupcakes right girls!!!!!?!
» Sia has appar­ently written a song called 'Trust' for the new Madonna album and it is, appar­ently, "ten times better" than 'Live To Tell'. (Examiner)
» And finally, it was basically Britney's fault that Steps split up. (The Sun)
THAT WAS some of THE NEWS.