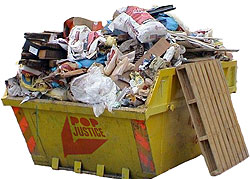 » To celebrate her 27th birthday, Katy Perry rather aggress­ively threw a massive cake at her fans. (Idolator)
» Kevin Richardson will re-join the Backstreet Boys as part of acronymtastic 'super­group' NKOTBSB for a one-off (and by 'one-off' we can't help but feel the real word we're all looking for here is 'lucrative') show in the Bahamas. (Billboard)
» It's difficult to know which is worse; the fact that Adam Lambert appar­ently got in a bit of a strop at an album launch or the fact that said album launch was for X Factor hair dye enthu­si­ast Storm Lee. (The Mirror) You may not be surprised to hear that this took place in LA.
» Pure Music have just launched a sub­scrip­tion music streaming service, similar to Spotify, with access to 15 million songs for £4.99 a month. (TechRadar UK)
» 'Apparently', Britney Spears is a big fan of both Marmite and "yeast-extract snack Twiglets." (The Sun) We suspect she probably likes Oxo cubes as well, which will come in handy if u seek gravy.
» Sometimes Kelly Clarkson (and her mum) forget that she won American Idol. (LA Times)
» This is an inter­est­ing but very long thing about how artists make money from music in 2011. (Rolling Stone) Precis: it's bad news for Matt Cardle.
» Demi Lovato suc­cess­fully performed the tricky 'Star Spangled Banner' before some big American Football game. (MTV)
» Here's a picture of VV Brown in a bath full of sweets. (Twitter)
» And finally, sound the first world problems klaxon, Avril Lavigne is too busy to exercise and was once so short on time she had to do her nails on a plane on the way to New York Fashion week. (Contactmusic)
THAT WAS some of THE NEWS.