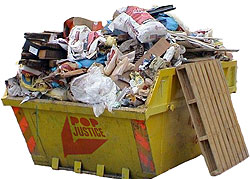 » A Britney Spears music video of her per­form­ing to Marilyn Manson's 'Sweet Dreams (Are Made of This)' — made for the Circus tour — has 'surfaced' online. (Spin) It is less than three minutes long, so there is definite scope to edit it to Rebecca Ferguson's defin­it­ive version.
» Katy Perry got caught out miming on a recorder to Jay‑Z's 'Big Pimpin' which she thought was a flute anyway. (ABC News) But then she said on Twitter that it was all a big joke anyway so that's fine.
» Matt 'Christmas Card'le was living his serious 'n' authentic dream on Blue Peter yesterday. (BBC iplayer) He took part in a 'thumbs up thumbs down' X Factor con­test­ants game and made a pop-up Christmas tree card.
» In a shocking turn of events, Glastonbury won Best Major Festival at the UK Festival Awards last night. (Belfast Telegraph)
» Kelly Rowland would like to kiss Tinie Tempah ''under the mistletoe''. (The Sun) Let's hope he has trimmed.
» Justin Bieber was caught sticking not one, but two middle fingers up yesterday. (Daily Mail)
» Cheryl Cole is 'allegedly' pleased that Simon Cowell isn't being very nice to Nicole Scherzinger on US X Factor. (STV)
» If Aston and Marvin from JLS doing thrusting hand­stands with their abs showing in slow motion is 'your thing', you will enjoy this video. (Sugarscape)
» 'Iz U' hitmaker Nelly will be opening his Audio Engineering school next Monday. (Music News)
» And finally, a Kylie Minogue fan will be feeling some kind of bliss (like in Kylie's hit song 'Some Kind Of Bliss') after they bought a pair of her red ''panties'' for £5000. (Pedestrian.tv)
THAT WAS some of THE NEWS.