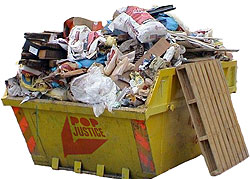 » To be fair, this pho­to­graph of a marker pen-aided pro­clam­a­tion of Pixie Lott's Godliness could be incom­plete. (OK!) An "-awful" could have been cropped out. Actually are we sure this isn't a Banksy? BANKSY IS A PIXIE LOTT FAN.
» Joe McElderry found two people in the boot of his car but doesn't know how they got there officer. (Evening Express)
» No Doubt's new album won't be out this year the band are sorry to say. (Official Site)
» Lady Gaga wore some 12-inch heels that this inter­viewer rightly referred to as "amaze-balls-USA." (E! Online)
» Boyz II Men will warble some Christmas songs with Justin Bieber on his forth­com­ing festive album. (MTV) Rumours are it will be out at some point before the 25th December, but, as we said, these are just rumours. (It's out in November.)
» Apparently, Oritse from JLS used to "get involved" with Mariah Carey's "water-melons" when he was a teenager. (Daily Star)
» Harry from One Direction's not sure why so many of their fans are girls, but he hopes it's because of the music. (The Sun) It's because they want your cock Harry. Sorry.
» Good news, Nicki Minaj has created a new internet meme in which people take photos of them­selves inside their parents' fridges. (Rolling Stone)
» It seems like Rihanna's sixth album will be coming soon. (Twitter)
» And finally, Katy Perry will release a sixth single from 'Teenage Dream' to try and beat Michael Jackson's chart record.(Billboard) Expect to hear a remix of 'The One That Got Away' featuring Ke$ha, Rihanna, Pitbull, Rebecca Black and Enya very soon.
THAT WAS some of THE NEWS.