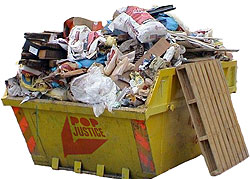 » In a nod to Sinitta's greatest moment of ridicu­lous­ness Robbie Williams appeared com­pletely naked — save for some "tiny leaves" — when he met the X Factor con­test­ants he'd be judging. (The Sun)
» Beyonce and Solange sat and watched some pretty looking people walk down a stage wearing some nice clothes. (Herald Sun)
» Lady Gaga, Willow Smith and Justin Bieber have all been added to the new Guinness Book of World Records. (MSN Today) We are waiting on con­firm­a­tion that Olly Murs has been suc­cess­ful in his bid to be offi­cially recog­nised as World's Biggest Cunt, but fear his recent release of one of the year's best singles might have derailed his record attempt at the last minute.
» Jessie J wrote the most amazing song. (Twitter) Unfortunately it was literally in her dreams. But hey kids, your dreams really can become reality if you ignore the haters and just believe in yourselzzzzzzzzzzzzzzzzz
» Yesterday, Nicole Scherzinger performed at the opening of a shopping 'mall'. (Daily Mirror)
» Both Tinie Tempah and Katy B love music and the income generated by legal down­load­ing. (Contactmusic)
» Gary Barlow has convinced Lady Gaga, JLS and Coldplay to perform at a big gig for charity. (Metro)
» Britney's 'Till The World Ends' video has relaunched VH1's Pop Up Video series. (Idolator)
» Florence and the Machine have put a new song, 'Shake It Out', on the internet. (Popjustice forum)
» And finally, One Direction have confirmed that Ed Sheeran is a "really nice guy", while Liam can't see the band ever splitting up. (Daily Star) Remember this statement at the end of their third arena tour when the band announce their 'year off'. Remember it well.
THAT WAS some of THE NEWS.