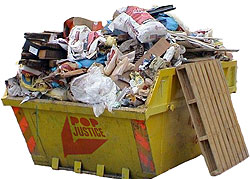 » Voice of a gen­er­a­tion Jessie J glues her fake eyelashes on with Copydex. (Contactmusic)
» Lady Gaga has taken legal action against Lady Goo Goo, banning the latter from singing her songs on YouTube. (The Guardian)
» JLS, The Wanted and Olly Murs will all be involved in Capital FM's Help a Capital Child charity weekend. (Music News)
» Real Cher seems to be having some kind of Twitter-based meltdown. (Twitter) Well it is a day of the week with a 'y' in it, after all.
» Madonna's publicist has said the 'leaked' document showing some forth­com­ing tour dates is fake. (Billboard)
» 'Don't Waste Your Time' hitmaker Kelly Clarkson will be playing some 'intimate' shows in America to launch her album. (MTV)
» Apparently, Whitney Houston was almost removed from a flight to Detroit after she refused to buckle her seatbelt. (Rolling Stone) She certainly wasn't the queen of THAT flight. (In better news, she will play Jordin Sparks' mother in a remake of Sparkle.)
» The One Direction 'lads' bought Niall a life-size waxwork of President Obama for his birthday. (The Sun)
» Tinie Tempah once went clubbing with Kylie Minogue in Ibiza. (Yahoo! OMG! UK)
» And finally, Joe McElderry has been purchased for £6,350 on QVC. (Daily Mail) He will perform in the bidder's front room, is likely to expect tips and won't do kissing.
THAT WAS some of THE NEWS.