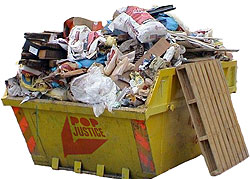 » Nicki Minaj surprised two of the cutest kids you're ever likely to see on the Ellen show. (NEWS.com.au)
» Rihanna gamely tries to fill a role made famous by Sinitta as she helps out at the judges houses stage of the US X Factor. (Daily Mail) Perhaps this was a homage to this?
» To carry on her cat obsession, Katy Perry's forth­com­ing second range of perfume will be called Meow. (MTV) That might sound cute now but when someone gives you a bottle of Scratching Post for Christmas 2012 don't come running to us.
» Lady Gaga talks about safe sex and which shade of taupe suits olive skin best in this here interview. (USA Today)
» Cher Lloyd does not like people taking pictures of her bottom. (Liverpool Echo)
» Jessie J has been shooting a video with pro­fes­sional bore James Morrison. (The Sun) Imagine the between takes chat about authen­ti­city and serious musi­cian­ship. Excellent.
» When Nicola Roberts gets married she'd quite like it to be in a derelict church, similar to the one used by Ross and Emily in famed doc­u­ment­ary series, Friends. (Contactmusic)
» Over 10 million people follow Britney Spears on Twitter now. (New Zealand Herald) That's a lot of people reading retweets of fans' com­pli­ment­ary concert reviews.
» Even lamazing popstars like Cover Drive have been affected by the Blackberry outage. (Twitter)
» And finally, One Direction's Liam blames Niall for the fact that he thought there was a chance he might get attacked by a crocodile. (The Mirror)
THAT WAS some of THE NEWS.