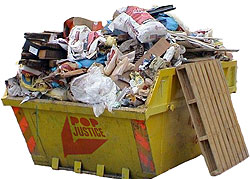 » A thirty-year-old painting of that "instantly recog­nis­able tree" from Rihanna's 'We Found Love' video will be auctioned off next week. (BBC News). If you do intend to bid for it, be aware that it is just a painting of the tree, although there is quite a lot of blank space for you to draw your own Rihanna should you wish.
» There will be a live stream of JLS per­form­ing at 2.30pm today on MUZU.TV. (MusicNews)
» As far as trailers for concert DVDs go, this one for Beyonce's 'Live at Roseland: Element of 4' is pretty amazing. (YouTube) It includes some footage of her riding on a camel.
» To the surprise of abso­lutely nobody, Frankie Cocotheclownzza has 'revealed' that he's been smoking weed, snorting coke and having lots of sex of late. (The Sun)
» Jessie J and Willow Smith performed on US X Factor last night. (Daily Mail) But the main highlight was Simon Cowell 'acci­dent­ally' — as if Simon Cowell does anything acci­dent­ally — sticking his middle finger up to Steve Jones.
» 'Apparently' Cheryl Cole is going back to Afghanistan to sort out her date with a Royal Marine. (Daily Star) This def­in­itely sounds like a thing that is true.
» In a re-run of Sunday's EMA awards, Lady Gaga and Justin Bieber were both winners at Germany's Bambi Awards last night. (Ace Showbiz)
» Katy Perry will be 'doing a Beyonce' in the future, by having children. (Access Hollywood)
» And finally, Demi Lovato performed in Spanish at the Latin Grammy Awards last night, but people mainly seem to be talking about her outfit. (Hollywood Life)
THAT WAS some of THE NEWS.