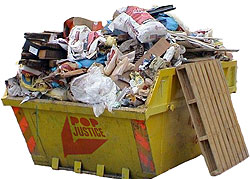 » Apparently Lady Gaga demanded a pair of bin­ocu­lars and a hotel suite over­look­ing Buckingham Palace so she could 'keep an eye' on The Queen. (The Sun) We're not sure where the bin­ocu­lars ended up but there's bad news if you're hoping to get your hands on Gaga's other sur­veil­lance equipment — she's out in the club and she's sipping that bub and you're not going to reach her telescope.
» In other royalty news, Tinie Tempah rejected the offer of a Solero from Prince William. (The Sun)
» Joe Jonas thinks One Direction are "huge" and "top boys." (Heatworld) (Liam looks more like a bottom to us.)
» Beyonce's been accused of pla­gi­ar­ising the work of a Belgian cho­reo­grapher in the video for 'Countdown'. (Ace Showbiz) Perhaps the Belgians should stick to making chocolate and leave Beyonce alone, she's pregnant and doesn't need this shit. JUST A THOUGHT.
» Justin Bieber brought Selena Gomez out on stage in Brazil for a bit of a sing song. (MTV)
» Marina & The Diamonds is still trying to explain this whole Electra Heart album/film/photo/art install­a­tion business. (BBC)
» Nicola Roberts and Cheryl Cole have been sending each other pictures of them­selves. (Twitter)
» Global Songtress Leona Lewis walked for five miles to raise money for an animal sanctuary in Essex. (Contactmusic)
» Rihanna's 'We Found Love' is her sixth UK Number One in five years, a record for a female artist. (BBC)
» And finally, ladies, Jason Derulo is out to impress by claiming that a) he's had a foursome and b) when he was at college he used to have bets with his room mate about who could sleep with more women. (TVNZ) Charming. And just to be clear on this, JASON DERULO IS DEFINITELY NOT GAY. If you were thinking he might be YOU ARE WRONG. HE IS NOT GAY. GAYING IS A THING HE DOES NOT DO. HOMOSEXUALITY IS NOT THE SEXUALITY OF JASON DERULO. A RELATIONSHIP WITH ANOTHER MAN IS NOT ON HIS AGENDA. HE HAS LITERALLY DERULED OUT BUMMING.
THAT WAS some of THE NEWS.