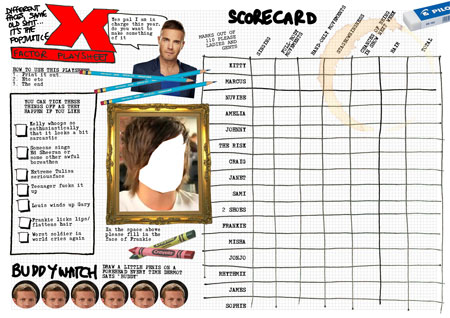 It wouldn't be the X Factor live shows without Popjustice starting off with the best inten­tions of doing a playsheet every week then inev­it­ably losing interest by week seven.
Well here, at least, is your Week One playsheet. Right-click it, print it off, fill it in, and tweet your finished sheets @popjustice when the show's over.
Incidentally for those of you who've been asking: yes, for the fourth year running the defin­it­ive X Factor booze of choice is PORT. Drink respons­ibly ladies and gentlemen.