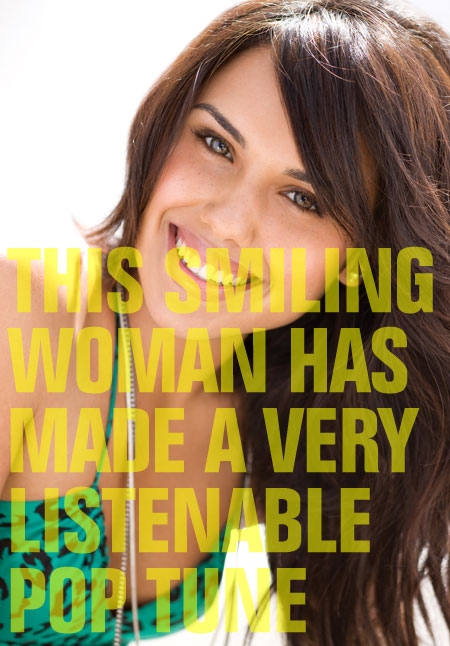 Say hello to Kristinia DeBarge. She is a woman from America.
Here is a song she has done — it's called 'Goodbye' and it's got a good bit in it which the pen­sion­ers among you might recognise from the 80s hit parade.
[audio:goodbyeclip.mp3]
Yes it's basically Rihanna's 'SOS' Part Two and yes Rihanna probably turned it down and yes it's not rein­vent­ing pop but please take the following into account:
1. It really is quite a toetapper.
2. You can totally imagine it being a massive hit in every country except perhaps Belgium but that says more about Belgium than it does about this song innit.
3. If this was a Rihanna comeback song everyone would go "this is a bit like 'SOS'" but they would also go "this is the perfect Rihanna comeback tune for reasons too obvious to go into".
More inform­a­tion about Kristinia DeBarge (how amazing is that for a popstar name): she's worked with various inter­est­ing people, she's from California, she's signed to Island Def Jam in America (you'd probably already guessed that) and she's currently featured in a Nivea skincare com­mer­cial (?!) in the States, and there is another great(ish) song called 'Make A Girl Happy' on her MySpace.