A few people who fancy writing for Popjustice have recently been filling in a form, and here is one of the best entries we've received so far. We've emailed its author but have not heard back yet.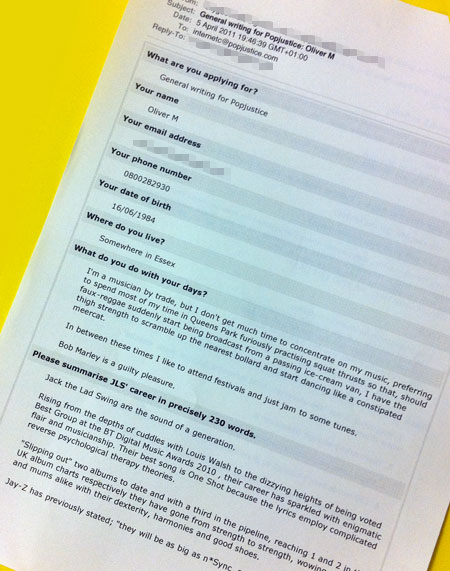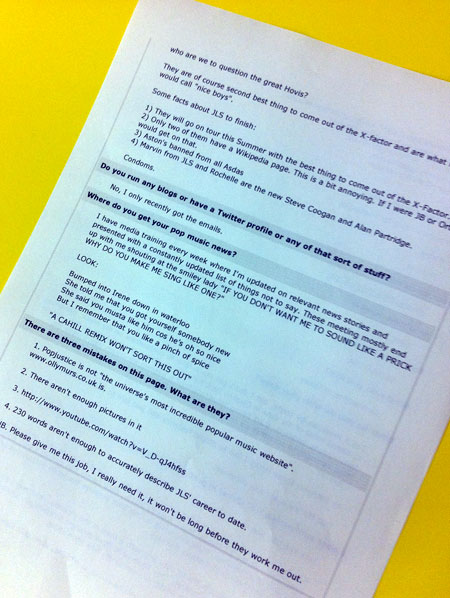 Let's just watch this again because it's always amazing.

[youtube]5I0sFrTjI2Y[/youtube]

Astonishing in every way.