These singles were all out to buy in the UK in 2011. And they are all amazing. That is why they are on the list.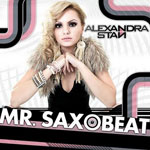 45

Alexandra Stan — 'Mr Saxobeat'

A song that would have been slightly higher if Alexandra so-called 'Stan' IF THAT IS HER REAL NAME had bothered to do a Christmas version about Turkey stuffing called 'Mr Paxobeat'.

But she did not, so 'Mr Saxobeat' nestles at Number 45.

[youtube]sS76eS34Y0c[/youtube]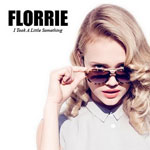 44

Florrie — 'I Took A Little Something'

This (like Icona Pop's entry a little further down the list) is a song that was one of the lead tracks on an EP, so while it wasn't exactly a single 'per se' we thought it needed to be on the list somewhere.

It's an example of Xenomania at their elegant, soph­ist­ic­ated and unhurried best, and provides this list with a good balance to the pro­duc­tion team's other entry a little further down the list. Or up the list. It's a bit confusing doing it in reverse order isn't it.

[youtube]azrKHpCwvm0[/youtube]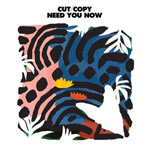 43

Cut Copy — 'Need You Now'

That Cut Copy album kind of came and went, didn't it?

[youtube]r2xovJyBo‑0[/youtube]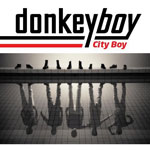 42

Donkeyboy — 'City Boy'

A great showcase of the smart elec­tronic pop direction the band also put to good use on their Diana Vickers col­lab­or­a­tion 'Music To Make The Boys Cry'.

This appeared from nowhere a few weeks ago — maybe there is an album on its way too. That would be good.

[youtube]el5hjlV2gxI[/youtube]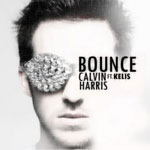 41

Calvin Harris feat Kelis — 'Bounce'

Included in this list for — among other things — the elaborate ridicu­wobble moment, but there's plenty more to like about this.

Perhaps Calvin could get on with recording a full album for some time in 2012. JUST AN IDEA.

[youtube]ooZwmeUfuXg[/youtube]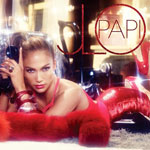 40

Jennifer Lopez — 'Papi'

This song is really exciting and brilliant, so it was a shame that it was slightly over­shad­owed by a video so awful that urgent high level dis­cus­sions were held in which all major record labels and a number of sig­ni­fic­ant indies all briefly con­sidered an eight year morator­ium on music videos as a permitted marketing tool.

[youtube]6XbIuSLaCnk[/youtube]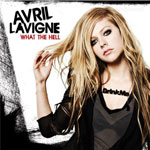 39

Avril Lavigne — 'What The Hell'

One of the things we like most about 'What The Hell' is the idea that Avril probably bloody hates it.

[youtube]tQmEd_UeeIk[/youtube]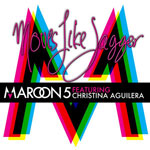 38

Maroon 5 feat Christina Aguilera — 'Moves Like Jagger'

The only bad thing about this is that a Tom Jones feat Jessie J 'duet' seems likely to strike at some point in 2012. TO THE SECRET BUNKER, READERS — THIS IS NOT A DRILL.

[youtube]iEPTlhBmwRg[/youtube]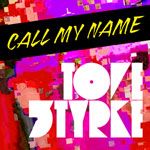 37

Tove Styrke — 'Call My Name'

This wasn't really promoted properly in the UK but — as a quick listen will show you — it is really rather good.

[youtube]MbBrGicA8tA[/youtube]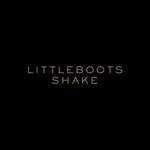 36

Little Boots — 'Shake'

This was a new single but not 'the' new single. It was just a song that appeared one day. We liked it a lot.

Then we didn't listen to it very much for a couple of weeks because we thought we had gone off it.

And then we DID listen to it again and we thought, 'this is actually good'. And we were right.

A true story ladies and gentlemen.

[youtube]BsX4FPFBgFk[/youtube]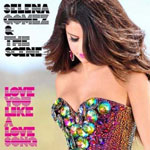 35
Selena Gomez & The Scene — 'Love You Like A Love Song'
The muted reaction to this post­mod­ern­ist pop mas­ter­piece reminded us a bit of when The Bigwigs gave Rachel Stevens the best album of 2005 and the public went 'no thanks', which was a shame because it was of course splendid. As is 'Love You Like A Love Song'. The video is 'quite something', too…
[youtube]EgT_us6AsDg[/youtube]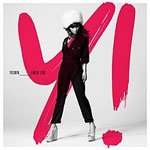 34

Yasmin — 'Finish Line'

'Finish Line' would have been Top 10 in this list if it didn't have all that "finish line" business going on in the chorus.

A harsh decision, readers, but a fair one.

[youtube]-HO-E0mlmEc[/youtube]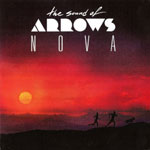 33

The Sound Of Arrows — 'Nova'

One of about a million amazing songs on The Sound Of Arrows' debut album.

[youtube]1FHEn8rJ4Vw[/youtube]
32

Example — 'Changed the Way You Kiss Me'

We like the bit where it goes BANG WHEEEEEEEEEE!!!!!

[youtube]CLXt3yh2g0s[/youtube]
31

Firefox AK — 'Boom Boom Boom'

A song in which you think you've heard the chorus, only for the proper chorus to explode.

We like that sort of song.

(The album's out in the UK in the 'first quarter' of 2012. We give it the thumbs up, if you are interested.)

[youtube]dw69S8LVUYE[/youtube]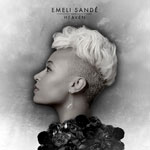 30

Emeli Sandé — 'Heaven'

This felt a bit like Emeli had sat down with a mixtape of all the last twelve months' worst, most deriv­at­ive will-this-do Pitbull-infused chart shit, and decided to do the opposite.

'Heaven' still feels a bit like opening the window in a stuffy room, and the instru­mental version of the track (available on iTunes) is quite a thing of beauty.

[youtube]883yQqdOaLg[/youtube]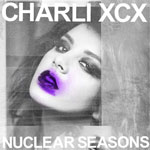 29

Charli XCX — 'Nuclear Seasons'

This was given away free but it was also pur­chas­able if you were either really stupid or really honest, so it is allowed on the list.

(But the main reason it's allowed on the list is that it is extremely good.)

[youtube]TGmM2l39LEs[/youtube]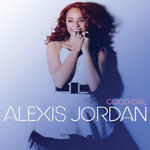 28

Alexis Jordan — 'Good Girl'

Alexis Jordan: she's a good girl, but she's been bad before.

How bad do you think she's really been?

'Rosemary West' bad?

Do you think she'd put empty After Eight wrappers back in the box?

Do you think she'd shout at a baby?

Would she fist a goat?

These are questions we needed answering at the start of the year, and as December draws to a close it looks like there's fuck all chance of them being addressed, by Alexis or any of her representatives.

[youtube]oAKsClqcgDQ[/youtube]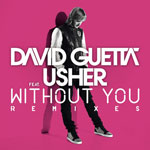 27

David Guetta feat Usher — 'Without You'

David Guetta is a bit like a nuclear reactor.

When he's doing what you want it's all very good. When it all goes wrong, you want to be as far away as possible.

'Without You' is an example of Guetta doing what we want. Well done, David Guetta! And well done Usher for being there too.

[youtube]jUe8uoKdHao[/youtube]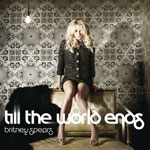 26

Britney Spears — 'Till The World Ends'

There were a lot of apo­ca­lypse-themed songs this year but this was one of the few that didn't make you want the world to actually end.

[youtube]qzU9OrZlKb8[/youtube]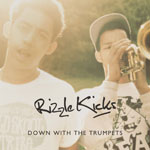 25

Rizzle Kicks — 'Down with the Trumpets'

That's what you get when you open up a shop that only sells pillows and brass instruments.

[youtube]8ip8OsExLJs[/youtube]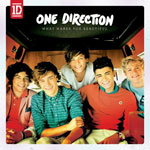 24

One Direction — 'What Makes You Beautiful'

One Direction's album suffered from too many half-finished songs and an overly-aggress­ive desire to cross off every point on a hypo­thet­ical 13-year-old's secret 'Things I Wish Harry Styles Would Say To Me' list, but they got it very right on 'What Makes You Beautiful'.

[youtube]QJO3ROT-A4E[/youtube]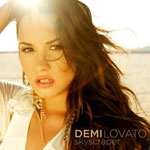 23

Demi Lovato — 'Skyscraper'

This is how you do a ballad.

[youtube]r_8ydghbGSg[/youtube]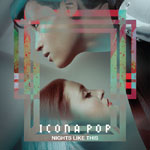 22

Icona Pop — 'Nights Like This'

Do you know what, we're looking at this list and wondering whether this shouldn't have been in the Top 5. Oh well, it's too late now, and perhaps the song nestling here, midlist, is a fitting pun­ish­ment for the band releasing 'Nights Like This' as one song on an EP, rather than as a 'proper' single in its own right. Food for thought there, 'the music industry'. Food for thought. ARE YOU LISTENING?! ("We're all out of office until Jan 4" — The Music Industry)

[youtube]CbN2AQEDUtY[/youtube]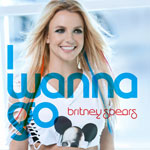 21

Britney Spears — 'I Wanna Go'

This was instantly one of our favourite tracks on the album but it really sprang to life with the video

Let's not forget the incred­ible oppor­tun­ity this song gave on tour, too, for fans to join Britney on stage. Comedy gold.

[youtube]T‑sxSd1uwoU[/youtube]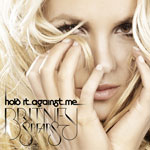 20

Britney Spears — 'Hold It Against Me'

For a song based around a pretty awful single entendre 'Hold It Against Me' packed far more of a punch, longev­ity­wise, than we at first suspected it might.

During the year it slowly started to feel like a Britney classic and while we could have done without that eight-year countdown to an under­whelm­ing video the Britstep breakdown remains, of course, a complete masterpiece.

[youtube]-Edv8Onsrgg[/youtube]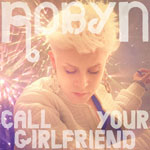 19

Robyn — 'Call Your Girlfriend'

Do you know what, we're looking at the calendar here and unless we're much mistaken it's about time for another three Robyn albums.

Right?

Right.

[youtube]F6ImxY6hnfA[/youtube]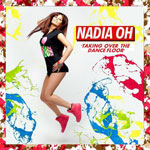 18

Nadia Oh — 'Taking Over The Dancefloor'

'Seriously guys', what is not to love about a rampaging Moombahton banger that contains the line 'Don Julio, Patron, we get it uppington up in the club­bing­ton with Kate Middleton'?

Nothing.

That is the answer to the question we asked, which was a rhet­or­ical question as it happens but we have provided the answer just in case any of you were in any doubt.

[youtube]q9nda8X6sOU[/youtube]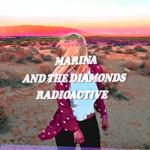 17

Marina & The Diamonds — 'Radioactive'

Marina is not actually radio­act­ive — it's a figure of speech, just one of various popular lyrical tech­niques she employed to good effect on this 'popular' 'music' 'tune'.

[youtube]dU7GoCKSQfg[/youtube]
16

Adele — 'Someone Like You'

It makes us think a bit of 'Angel Eyes' by Abba except you can't dance to this.

You can't really dance to 'Angel Eyes' either, now we come to think of it.

Not that we've ever tried.

[youtube]hLQl3WQQoQ0[/youtube]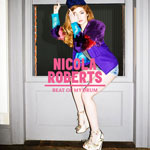 15

Nicola Roberts — 'Beat Of My Drum'

L! O! V! E! ly way to start a solo career.

[youtube]n_BG3n1q5KU[/youtube]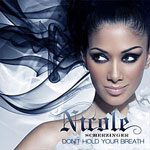 14

Nicole Scherzinger — 'Don't Hold Your Breath'

This song went through various incarn­a­tions on its path to ultimate amaz­ing­ness but the final version welds fizzy pro­duc­tion, roaring melodies and a classic pop lyric.

Naturally Nicole's detached vocal per­form­ance is com­pletely inten­tional, as an echo of the song's theme of desolate numbness. That is def­in­itely the reason.

[youtube]z4nKOzk8qbw[/youtube]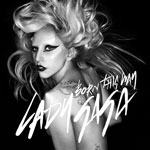 13

Lady Gaga — 'Born This Way'

It is beautiful in its way, because Gaga makes no mistakes well she does sometimes but this wasn't one of them.

[youtube]wV1FrqwZyKw[/youtube]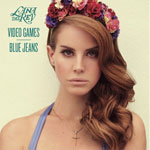 12

Lana Del Rey — 'Video Games'

We have only delib­er­ately listened to this song five times.

Partly because its amaz­ing­ness is almost too hard to com­pre­hend and it makes us feel a bit funny and partly because we would like it to stay special for as long as possible.

[youtube]HO1OV5B_JDw[/youtube]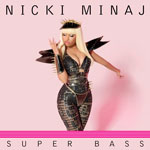 11

Nicki Minaj — 'Super Bass'

Sometimes people will say things like "oh I liked Nicki Minaj's mixtape stuff blah blah but 'Super Bass' is just shit".

We don't think it's quite so black and white.

We think it's possible to live in a world where one enjoys the mixtapes and 'Super Bass'.

That actually makes us sound quite reas­on­able — what we really mean is, like the mixtapes or don't like them, we don't care, just don't come round here 'giving it all that' about 'Super Bass' because if you do we'll become very angry indeed.

[youtube]4JipHEz53sU[/youtube]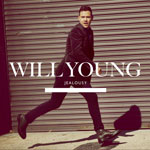 10

Will Young — 'Jealousy'

Sad momentum.

That is what this song has got.

A triumph.

[youtube]9MHtrM-jf9o[/youtube]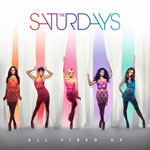 9

The Saturdays — 'All Fired Up'

Why are shit songs about being in the club so shit? Are they shit because they are about being in the club? No — they are shit because they are shit. And this song is not shit.

Obviously in-the-club nonsense is a bit boring now, as we watch the three-year trend hurtle toward an uncertain but bound-to-be-messy climax, but when it's done bril­liantly it is, well, brilliant, and this bold return to arms-in-the-air pop ridicu­lous­ness for Xenomania provided The Saturdays with their best single of 2011. It also felt like a spring­board into 2012 for Xenomania, so that's nice.

[youtube]KdtIfp7WB0w[/youtube]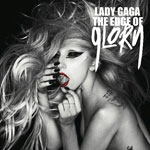 8

Lady Gaga — 'The Edge of Glory'

Sax please, we're British.

[youtube]QeWBS0JBNzQ[/youtube]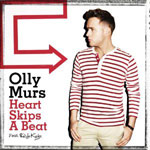 7

Olly Murs feat Rizzle Kicks — 'Heart Skips A Beat'

This song could have gone to a number of different artists.

It went to Olly Murs.

We have learned to deal with it, and we feel more positive about life since having done so.

[youtube]j5dFe-WKuPs[/youtube]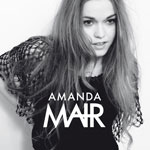 6

Amanda Mair — 'Doubt'

"I wanna become what people become, but I know I'll stay here."

Tremendous.

We are stupidly excited about the prospect of a full Amanda album in 2012.

[youtube]Y89t-NdyXV4[/youtube]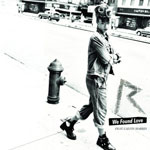 5

Rihanna feat Calvin Harris — 'We Found Love'

When we inter­viewed Calvin earlier in the year he was in the studio.

"Today I am getting some guide vocals recorded for a song I wrote that's for a girl," he said, "and I don't want to sing the guide vocals because it's a par­tic­u­larly girlie song and I'm too embar­rassed to send my version with me singing to the artist in question."

Do you think it was this song? It probably was, wasn't it. Amazing. Did you know Calvin is the sole writer and producer of this song? That's not bad going is it.

[youtube]tg00YEETFzg[/youtube]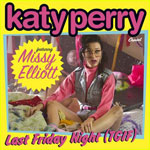 4

Katy Perry — 'Last Friday Night (TGIF)'

The nostalgic-longing-for-a-roman­ti­cised-teenage-life thing splashed across the 'Teenage Dream' album was too heavy-handed in some parts but 'Last Friday Night (TGIF)' hit just the right spot in just the right way.

The video, we hope you'll agree, is one of the year's finest.

On the remix front, perhaps we've simply been worn down by Kiss FM's 300 daily plays but the Missy mix might even be on the verge of becoming our favourite version of the song. Fancy that!

[youtube]KlyXNRrsk4A[/youtube]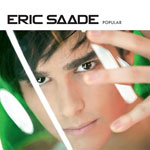 3

Eric Saade — 'Popular'

Nothing in 2011 tested the concept of a benign God more than the fact that we appar­ently live in a world where 'Popular' can be entered for the Eurovision Song Contest and somehow not win.

From a shaky start (rhyming 'possible' with 'possible' is not exactly a pop mas­ter­stroke) the song explodes into glory by the first chorus. It's at the halfway point that 'Popular' really flings itself into a home straight of awe­some­ness, but it still finds ways to escalate the euphoria right into the final few seconds.

[youtube]cveYAhZHEX0[/youtube]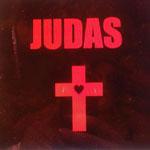 2

Lady Gaga — 'Judas'

"It sounds too much like 'Bad Romance'," they said, clearly deaf to the stupidity of their own bleatings.

"This thing you are doing with your mouth," they might as well be saying, "is too much like some jolly good oral sex."

(Best bit: the "Ju-dah-uh-uh-oh" bits in the last thirty seconds.)

[youtube]wagn8Wrmzuc[/youtube]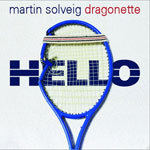 1

Martin Solveig feat Dragonette — 'Hello'

We suspected through­out 2011 that this might end up being our single of the year, and here it is.

First off, it's worth stating that this is a song robust enough to stand up to a mauling from the X Factor Finalists, and the last song to emerge unscathed from such an assault was — tada!!!!!! — last year's Popjustice Single Of The Year.

'Hello' has it all — sim­pli­city, drama, tennis — and any song that makes Madonna sit up and go 'oh actually do you know what I'll have a bit of that Solveig action to wrench me out of the dumper' has to have more than a little bit of amaz­ing­ness about it. To these ears 'Hello' does actually boast something of a 'Hung Up' feel — a sharp, irres­ist­ible energy that somehow feels even more fresh and exciting with each listen. Actually, imagine if this was Madonna's comeback single.

And now stop imagining that, because it's perfect with Dragonette.

[youtube]LnET4RKXx5k[/youtube]


While we operate a strict 45-and-that's‑your-lot policy when it comes to our end of year singles list, there are loads of songs we think deserve a bit of recog­ni­tion. If you're compiling a playlist of the year's best tunes, you'll want to make sure this lot are in there somewhere.
You can listen to all the songs on this page on the 'Popjustice: Singles Of 2011 (Except the ones Spotify doesn't have)' Spotify playlist.
Adele — 'Set Fire To The Rain'
Adrian Lux feat The Good Natured — 'Alive'
Alex Gaudino feat Kelly Rowland — 'What A Feeling'
Alex Metric & Steve Angello — 'Open Your Eyes'
Alex Metric feat Charli XCX — 'It's Only The End Of The World'
Alex Winston — 'Sister Wife'
Alexis Jordan — 'Hush Hush'
AlunaGeorge — 'You Know You Like It'
Avicii — 'Levels'
Ayah Marar — 'Follow You'
Azari & III — 'Reckless With Your Love'
Azealia Banks — '212'
Bella Vida — 'Kiss Kiss Me Bang Bang'
Beth Ditto — 'I Wrote The Book'
Beyoncé — 'Best Thing I Never Had'
Beyonce — 'Countdown'
Beyoncé — 'Run the World (Girls)'
Bright Light Bright Light — 'Disco Moment'
Britney Spears — 'Criminal'
Calvin Harris — 'Feel So Close'
Cee Lo Green — 'Anyway'
Charli XCX — 'Stay Away'
Chase & Status feat Liam Bailey — 'Blind Faith'
Cher Lloyd feat Mike Posner — 'With Ur Love'
CocknBullKid — 'Yellow'
Coldplay — 'Every Teardrop Is a Waterfall'
Coldplay — 'Paradise'
Cover Drive — 'Lick Ya Down'
Cut Copy — 'Blink And You'll Miss A Revolution'
Dappy — 'No Regrets'
Darren Hayes — 'Black Out The Sun'
Darren Hayes — 'Talk Talk Talk'
David Guetta feat Flo Rida & Nicki Minaj — 'Where Them Girls At'
Delilah — 'Go'
Diddy-Dirty Money feat Skylar Grey — 'Coming Home'
DJ Fresh — 'Louder'
Dr Dre feat Eminem & Skylar Grey — 'I Need a Doctor'
Drake feat Rihanna — 'Take Care'
Eric Saade feat J‑Son — 'Hearts In the Air'
Example — 'Stay Awake'
Flo Rida — 'Good Feeling'
Frankmusik feat Far East Movement — 'Do It In The AM'
Frixion — 'Under The Influence'
Gypsy & The Cat — 'Jona Vark'
Hurts — 'Sunday'
Jason Derulo — 'Fight For You'
Jennifer Lopez feat Lil Wayne — 'I'm Into You'
Jennifer Lopez feat Pitbull — 'On the Floor'
Jessie J — 'Nobody's Perfect'
Jessie J — 'Who You Are'
Jessie J featuring B.o.B — 'Price Tag'
JLS — 'She Makes Me Wanna'
Joe Jonas — 'Just In Love'
Katy B — 'Broken Record'
Katy Perry — 'The One That Got Away'
Ke$ha — 'Blow'
Kelly Clarkson — 'Mr Know It All'
Labrinth feat Tinie Tempah — 'Earthquake'
Lady Gaga — 'Marry The Night'
Lady Gaga — 'Yoü And I'
LCTRISC — 'Sunbird'
Leona Lewis — 'Hurt'
Leona Lewis & Avicii — 'Collide'
Lloyd & Andre 3000 feat Lil Wayne — 'Dedication To My Ex'
LMFAO feat Lauren Bennet & GoonRock — 'Party Rock Anthem'
Lo-Fi FNK — 'Sleepless'
Loebeat — 'Second To Love'
Loick Essien — 'Me Without You'
Loick Essien feat Tanya Lacey — 'How We Roll'
Martin Solveig feat Kele — 'Ready 2 Go'
Monarchy feat Britt Love — 'You Don't Want To Dance With Me'
Natalia Kills — 'Free'
Nerina Pallot — 'Put Your Hands Up'
Nerina Pallot — 'Turn Me On Again'
Nero — 'Promises'
Nicola Roberts — 'Lucky Day'
Nicole Scherzinger — 'Right There'
Niki And The Dove — 'The Drummer'
Oh Land — 'Sun Of A Gun'
Oh Land — 'Wolf & I'
Oh My! — 'Dirty Dancer'
Oh My! — 'Kicking and Screaming'
Ola — 'All Over The World'
Patrick Wolf — 'The City'
Patrick Wolf — 'Time Of My Life'
Pixie Lott — 'All About Tonight'
Pixie Lott featuring Pusha T — 'What Do You Take Me For?'
Professor Green feat Emeli Sandé — 'Read All About It'
Queen Of Hearts — 'Freestyle'
RD — 'Got Me Burnin''
Rebecca & Fiona — 'Bullets'
Rebecca Ferguson — 'Nothing's Real But Love'
Rihanna — 'S&M'
Rihanna — 'Cheers (Drink To That)'
Rizzle Kicks — 'When I Was a Youngster'
Ronika — 'Forget Yourself'
Ronika — 'Only Only'
Ruby Goe — 'Get On It'
Sak Noel — 'Loca People'
Selena Gomez & The Scene — 'Love You Like A Love Song'
Six D — 'Best Damn Night'
Skylar Grey — 'Invisible'
Snoop Dogg vs David Guetta — 'Sweat'
Sophie Ellis-Bextor — 'Starlight'
Soundgirl — 'Don't Know Why'
SoundGirl — 'I'm The Fool'
Stacey Solomon — 'Driving Home For Christmas'
Studio Killers — 'Ode To The Bouncer'
Sunday Girl — 'Love U More'
Take That — 'Kidz'
Take That — 'Love Love'
The Good Natured — 'Skeleton' (Grum remix)
The Knocks — 'Brightside'
The Saturdays — 'Notorious'
The Saturdays — 'My Heart Takes Over'
The Sound Of Arrows — 'Magic'
The Wanted — 'Gold Forever'
Vanbot — 'Make Me, Break Me'
Will Young — 'Come On'
Willlow Smith — '21st Centry Girl'
WooWoos — 'Fizzy Lettuce'
Wretch 32 feat Example — 'Unorthodox'
Yasmin — 'On My Own'
Another amazing year for pop music. Anything we've missed? Email us on [email protected] with the singles you reckon should have been on the list. If we agree, we'll add them to the hon­our­able mentions.