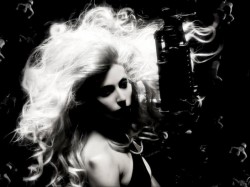 Lady Gaga's 'Born This Way' is now available to buy in the Lebanon.
We reported earlier this week that shipments of the CD had been stopped due to it including the song 'Judas', which officials had deemed "offensive to Christians". A ban on radio play was also imple­men­ted.
However, The Sun are now reporting that the ban has been lifted following protests from Gaga fans who pointed out that they could still stream the album in its entirety on the internet.