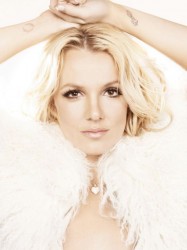 Lots of not-quite-confirmed stories are claiming that 'I Wanna Go' will be the next single from Britney's 'Femme Fatale' album.

The announce­ment initially came from Britney fansite Breathe Heavy, and has been reported on numerous other sites, although MTV News noted that Britney's 'rep' hadn't responded to a request for confirmation.

The closest to an official announce­ment so far comes from 'I Wanna Go' co-writer Savan Kotecha, who tweeted:

[black­bird­pie url="https://twitter.com/#!/Savan_Kotecha/status/68292652587696128"]

We're still waiting for Britney's 'people' to confirm it, though.