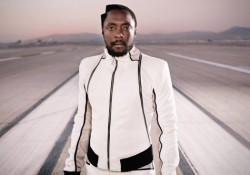 Hip-hop heavy­weight will.i.am's been defending Nicki Minaj's rap cre­den­tials to VIBE magazine.
"I'm proud of Nicki," the 'America's Song' hitmaker said. "You can't listen to this stuff about not being real hip-hop. You gotta go and get it. Whatever the music is called that's what it's called whether it's hip-hop, pop, rock, gospel or a freaking musical, who cares?"
So helpful.
He added: "If hip-hop is going to continue to limit people I say 'Fuck hip-hop.' It's like the most unhealth­i­est community. I want Nicki to continue to show the world what hip-hop can be. It doesn't have to always be about fucking this stripper girl or getting money."
Somewhere, RedOne is slow clapping.