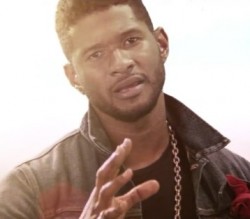 Usher's res­ched­uled his Euphoria tour until next autumn so that he can be on The Voice US.
The tour was due to start in Holland in January but will now take place later on in the year, with actual dates due to be announced in early 2013.
According to the press release if you happened to have already brought tickets then you'll need to return them to your point of purchase.
There's an amazing quote included in the press release, so we've pasted it below for your full enjoyment.
"The feeling of euphoria that I get when per­form­ing for you is indes­crib­able. I love each and every one of you and thank you for being there every step of the way. I truly appre­ci­ate and am grateful for your support while I take this time to focus on my children and continue to evolve with my fans. Evolve or evaporate. Love Usher"
'Evolve or evaporate'.