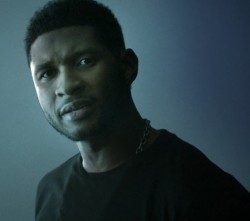 Usher's new album is coming out on June 11 and will be called 'Looking For Myself'.
That's the crux of this 'article' right there really.
The press release does mention that the thing still isn't finished. However it notes pro­duc­tion and song­writ­ing work from Salaam Remi, Diplo, Rico Love, Jim Jonsin and Max Martin, who aren't bad people to have in the room when you're finishing of your record.
You can watch the video for lead single 'Climax' here.