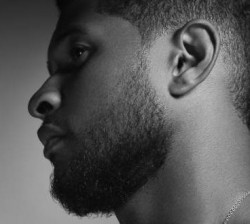 Beardcomber-employer Usher has 'unleashed' another new song onto an unsus­pect­ing internet.
'Lemme See' features Rick Ross and was premiered earlier on Power 105.1 FM, an American R&B and Hip-Hop station (SOUND THE POSITIONING ALARM).
It seems to be another one about the power of Usher's penis.
You can listen to a stream of it here.