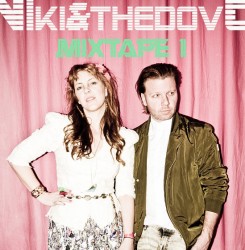 Niki & The Dove have put their pre-album mixtape out.
'Mixtape #1' features new takes on songs from the upcoming proper album 'Instinct' as well as a handful of "never heard before" tracks. One such new track on the mixtape is 'Hot Summer' which we told you about last week.
We'll be honest, the mixtape is an utter racket that they needn't have bothered with, but with curtains like that it's hardly a surprise it's a bit unhinged.
We're still quite looking forward to 'Instinct' being released on May 14.