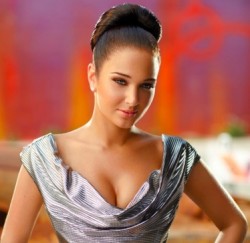 Global Star Tulisa wanted to be an arche­olo­gist instead of a semi-suc­cess­ful singer.
The 'Feva Las Vegas' song­stress spoke about her past ambitions recently (as quoted here), noting: "When I was seven, I wanted to dig up dinosaur bones. I just thought it will be so long until I can be an archae­olo­gist, so I picked up a mic.''
That's a shame. Although you could argue that she has become well known anyway for her work with bones, so (THAT'S ENOUGH OF THAT THANKS — ED)
In other Tulisa-related 'news', the singer has branded herself a "con­tro­ver­sial celeb" while saying a lot of other celebrit­ies are just "fake". There's more to that interview, but it's quite a laborious read and not really worth the copy and paste if we're being Honest.