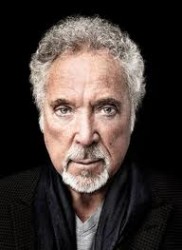 Tom Jones has told The Sun that he wants Adele to sing the theme to the next Bond film, Skyfall, claiming she would be the "perfect choice".
Jones was speaking at last nights BAFTAs, a show he opened with a per­form­ance of his own Bond theme 'Thunderball' — a song that "changed my career and was a huge honour. Not that she needs it but Adele would be the perfect choice for doing Skyfall".
A variety of names have been rumoured for the job with Noel Gallagher sup­posedly a fron­trun­ner, but no announce­ment will be made until closer to the film's October 26 release.
CAN SOMEONE CHECK IF PARADE ARE AVAILABLE?