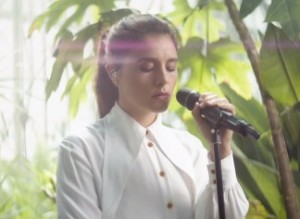 'ICYMI' last night during The X Factor, Jessie Ware shared a new song called '12' with the world.
It's a demo recorded with Rhye's Robin Hannibal and you can download it for free if that's what you're into.
Here are some words from Jessie herself about it all:
I made 12 with Robin Hannibal last year at Red Bull Studios London. Loved him since hearing Quadron's Average Fruit and although this track never made it onto 'Tough Love', it was a joy to work with Robin finally. This is a song for my Sam and I hope you like it, play it late and go kiss someone x
And here's the song itself:
It's a free download don't you know.