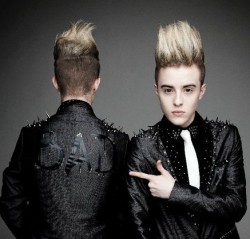 Two-headed pop monster Jedward has announced the release of its third (!) studio album.
'Young Love' will be unleashed upon the world on June 1, the demure act declared on Twitter.
It is likely to include this year's future Eurovision runner-up song 'Waterline'.
The news was followed by Jedward's usual words of wisdom plus some frankly reckless use of hashtags.