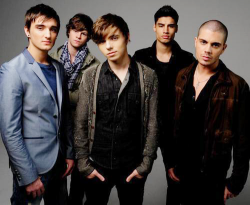 'Chasing The Sun' by kid-friendly banter-botherers The Wanted is going to be on the soundtrack to the new Ice Age film.
In a slightly mis­lead­ing press release that bills the song as the film's 'title' track (which means it should the­or­et­ic­ally be called 'Ice Age 4: Continental Drift'), it turns out it will appear on the soundtrack and possibly in the film itself at some point.
If you'd like to see how well the song and the images go together, the film is released on July 13.