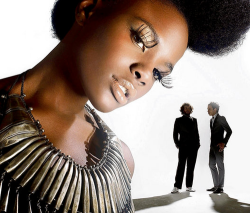 If you haven't forgotten entirely who they are yet, The Noisettes' new single has leaked on the internet.
The song is called 'Winner' and it is taken from the band's third album 'Contact'.
"I feel like a winner, I feel like the world is in my hands," sings Shingai on the track — which will come out out July 9, just in time for it to used in plenty of uplifting ITV Olympics montages.
The full thing is available to hear over on wotyougot.