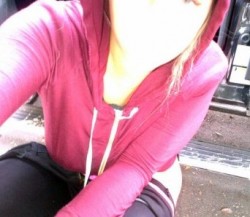 Dr Luke has uploaded a 40-second clip of one of the songs he's done for Ke$ha's new record.
"When you take my body to the stars, I believe it, boy this love is super­nat­ural, can you feel it?," Ke$ha sings before the whole thing kicks off into a pan pipe solo.
We're joking, of course — it's a dubstep breakdown, obviously.
'Super' or possibly 'Supernatural' is the second flash of Ke$ha's "cock rock" sound after this noisy mess.
The public pissing popstrel has recently spent some time in the studio with Luke,Max Martin and Cirkut (which we're guessing is what this came out of of) and sep­ar­ately with Luke and Sia.