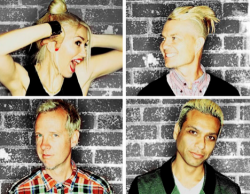 The video for No Doubt's first single in 8 years, 'Settle Down', will premiere on American TV on Monday.
US TV network E! will air a half-hour special on the 'Hey You!' hitmakers and premiere the video as well, ahead of the release of their 6th studio album 'Push and Shove', due on September 25.
The special will see the band "discuss their music and their history together".